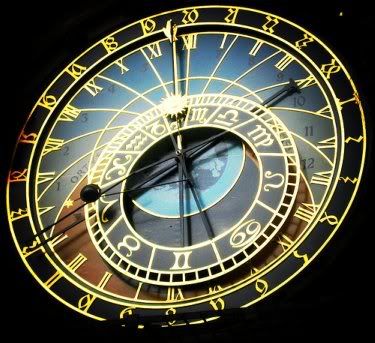 There are lots of ways to earn a little extra cash online. You can do paid surveys, you can write for Associated Content, you can respond to a number of Craigslist gig ads. The question is, how little is your time worth?
How low are you willing to go to earn a little extra money? Would you spend an hour on a survey that paid $2? What about 20 minutes? 10?
In November, I answered one of those Craigslist ads for people to write short SEO pieces. They paid $4 per 500+ word piece. That's less than $.01 per word. Now, if I'd been able to pound out 4 in an hour, I might be making a decent rate. But these weren't supposed to be crappy pieces, they wanted research and whatnot.
I did it for a week before I had the self-respect to say "No." Micah helped me with the great phrasing:
I have discovered that the amount of research and creativity required for these projects far exceeds the remuneration [company*] is able to provide. To continue working for [company*], therefore, would constitute for me a net and growing monetary loss.
How do I feel about writing for Associated Content for a similar payout? Fine, because I can write about things that interest me and require less research. Plus, it's something I can choose to do, not something I'm assigned.
I don't think the answer has to be the same for every person or every activity. Suppose that a blogger can do surveys while she's watching her favorite tv shows. Huzzah, she just made $8 while spending an evening on the couch with her laptop, her hubby, and the cast of CSI.
On the other hand, Clever Dude wrote recently about spending 1/2 hour for a $10 rebate and not feeling that it was worthwhile.
Our "free" time is not free at all. We only have a limited amount and it's decreasing every day. It is our sanity time, our relationship time, our spirituality time…it's all well and good to sell your time, but how little is it worth?
What do you think? How do you value your time? How little would you be willing to earn? In what context?
*If you want to know who they are, e-mail me…
(photo by judepics)

Print Friendly