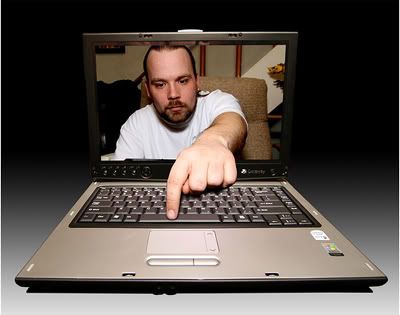 photo by cayusa @ flickr.com
Here's an idea for you.
Andamom left a great comment on my site:
If someone were to host their own website + charge other people to host their blogs, this would be a viable option that would actually make money.
So I came up with a little business plan for putting this in action. I don't feel I have enough experience to do this myself, plus I plan to host a couple other sites for me and my husband, once I get more experienced. But it could be a great idea for other people.
First, you'd have to offer to get their blog/site set up and provide some support. Otherwise, they'd have an incentive to team up. (And if you don't want to do the hosting support but want your own site cheaper–team up with another person you really really trust and go in on the account together. Then each register your domain and whatnot.)
1. Research hosting solutions.
Find a good hosting service which allows you to manage multiple domains from one account for one price. Make sure it allows you a lot of storage space, since you'll be dividing it up among your customers.
You can probably figure out from this how many customers one account should support. Be responsible, don't try putting too many people on one account.
2. Figure out what you're going to charge.
My Dreamhost account cost $22.40 for the first year, with the coupon, including one free domain. Yay! So you shouldn't charge more than that for the first year, otherwise they won't want to go with you.
For example: charge $15, which includes domain registration and support for setup. But make sure they buy a 2-year package with you. Charge them $35 per year from then on (including domain reregistration). It comes out to about $2.95 per month, which is better than a lot of hosting solutions and has some personal support thrown in. (If you're not doing Dreamhost with the coupon, then charge $35 for the first year too.)
Require a 2-year minimum contract but have a prorated refund policy–it's only fair.
If you're lucky, you can figure out a competitive price which will cover the cost of hosting and reimburse you a bit for your work (hopefully the bloggers won't be too needy or you'll just like the work).
3. Market it to regular bloggers.
You're not looking for super bloggers here (too much content)–just regular people who want to have their own site but don't know much about managing it and could use someone to work with them on setup and such. People who won't need too much storage space for podcasting and the like.
Just post about it on your blog, mention it to people you've heard wishing they had their own sites, ask some friends to mention it on their blogs.
4. Yay, everybody wins!
Congrats, you've made some money and you've made some people happy (which hopefully means that they'll do you a good turn later). Just pray that the servers don't crash. 😉
Maybe some people are doing this already. I haven't heard about it, but I'm throwing it out there for some of you more experienced people. Just wait until I've learned more CSS and site management. Start now before you have competition next year! 😉
(Disclaimer–these are just ideas, I'm not guaranteeing it'll work!)
Like what you're reading? Subscribe to my feed today!

:: Stumble It!
:: Digg This!
:: Add to del.icio.us!
:: Reddit?
::

Print Friendly